Mobile IV Therapy Tempe AZ
Quick Hydration and Drip Therapy Services Delivered To You
Flexible appointments and urgent care.
Are you dehydrated, suffering from a migraine, or hungover?
Maybe at this moment, you're a mix of all three. Don't worry – you're in the right place, and just hours away from feeling like yourself again. Ask us how: (480) 568-4317 
We're the Valley's IV infusion experts. For us, nothing is better than helping to heal our fellow AZ residents with top quality, vitamin-rich, holistic drip hydration services.
Mobile intravenous therapy has gained considerable popularity in recent years. With a Mobile IV service, it's very easy and convenient to help you with health and wellness treatments right in the comfort of your own home. It's a wonderful option whether you have a hectic schedule or you are traveling. And when it comes to receiving medical services, even at your doorstep, you should always choose the best in business. Read on to learn more about what makes us Tempe's best.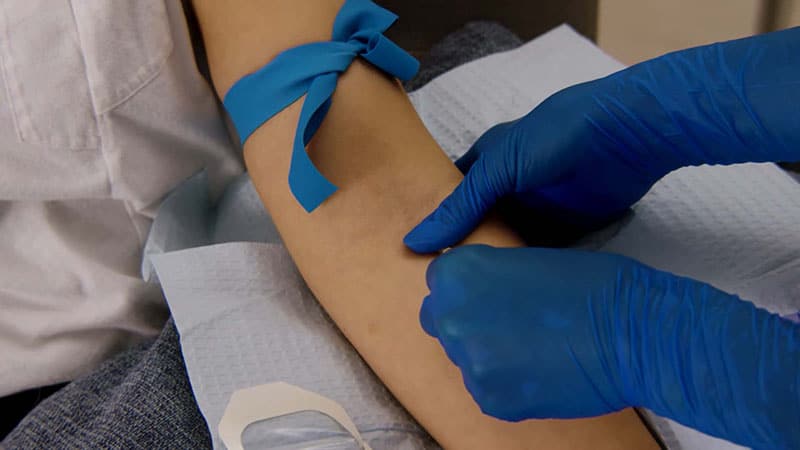 Why Mint, and how can an IV help you? 
We have a great team of highly skilled and well trained health professionals who are always determined to provide next-level services. We are more than ready to bring our mobile IV therapy service right to your home, office, or wherever you want!  Our hydration services will help you to overcome physical weakness, dehydration, a sudden feeling of nausea, or even a sense of weakness. Whether you are looking for an infusion to boost your immune system, or you simply want to detoxify your body, we are only a call away. We service the entire Tempe area and in many cases, can provide infusion service within an hour. 
We offer a complete, at home hydration treatment package . Unlike most of the other self-acclaimed health service providers, we provide the complete package, including:
Up to 1 liter of intravenous fluid
Anti-inflammatory drug administration
2 Ampules of multivitamins
Acute migraine medications
Pain and anti-nausea medications
Infusion services to get excited about
Depending on the requirement, we offer a wide range of treatments. Our drug administration services are top-notch. Some of the most prominent ones are: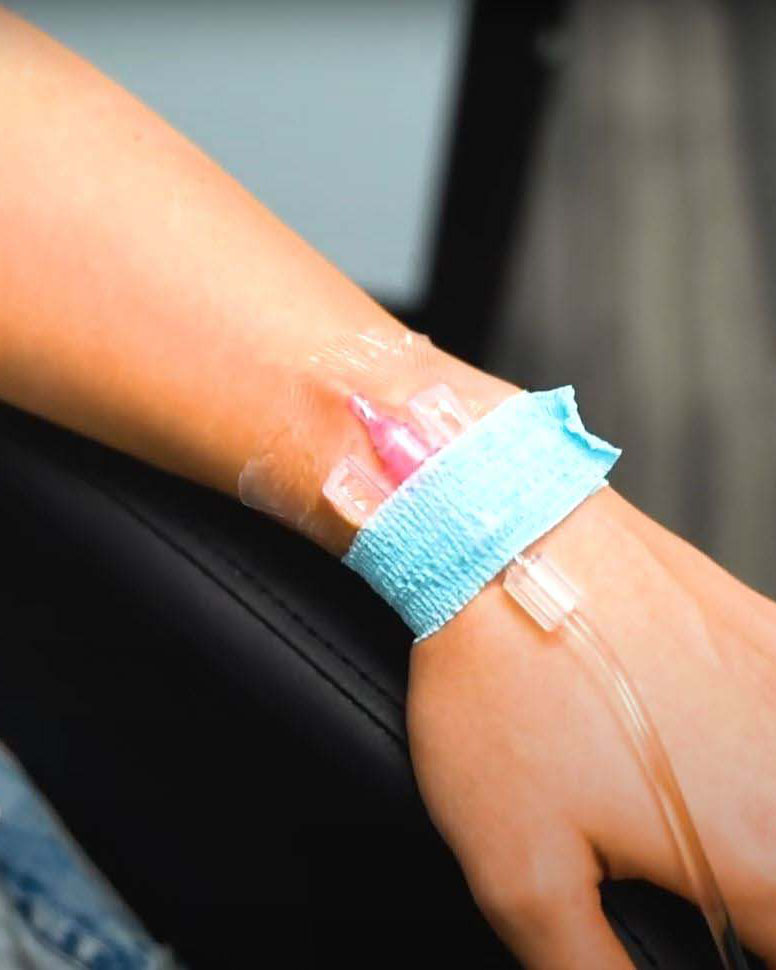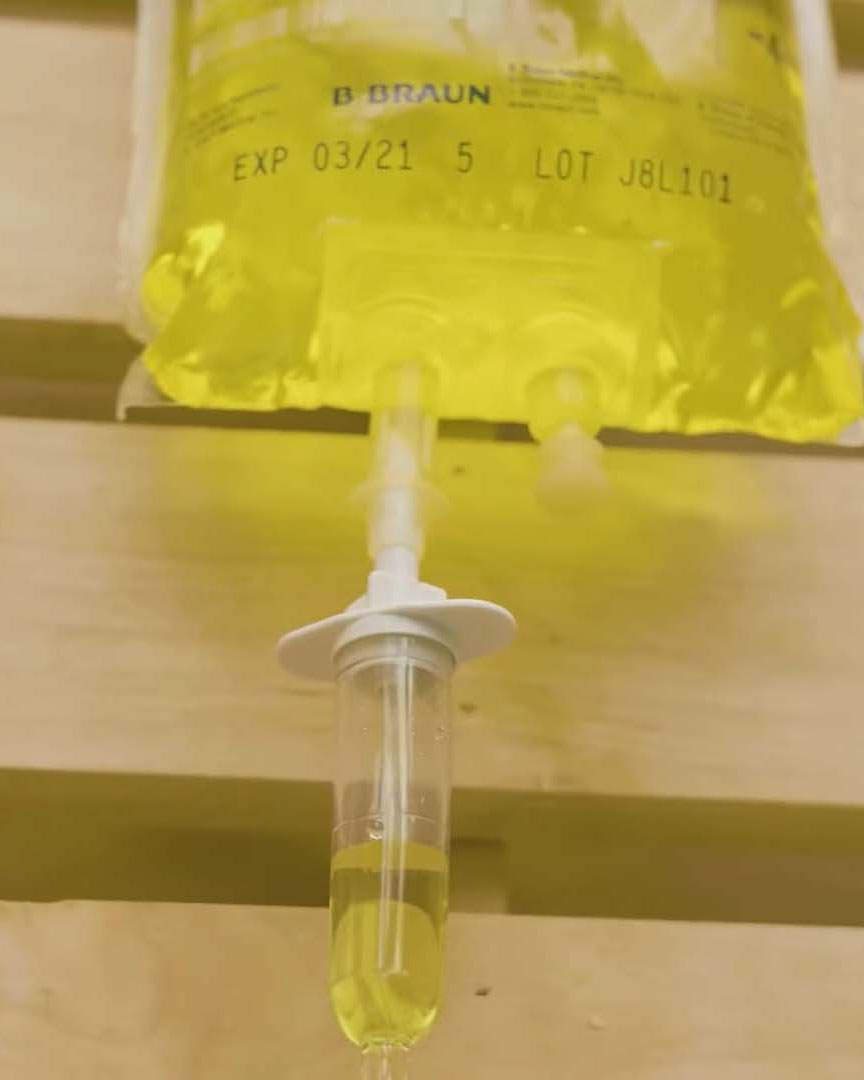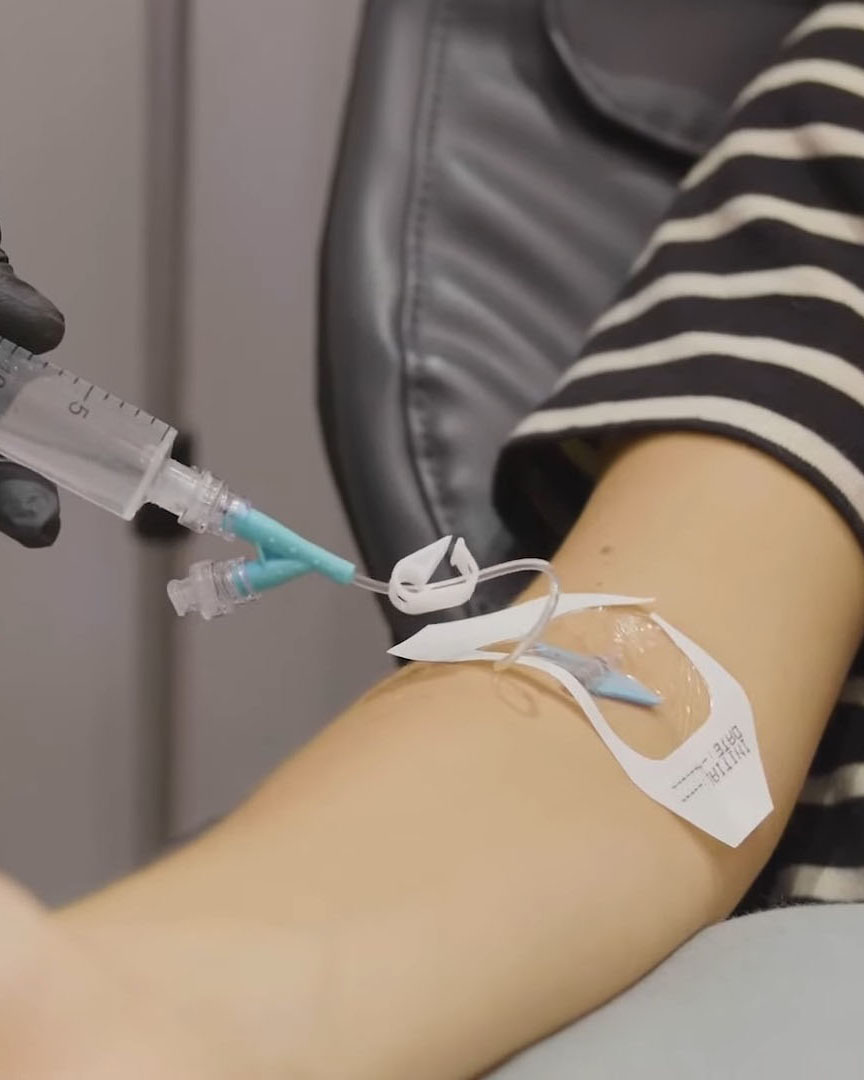 Fluids Only
If you or anyone in your contact is having acute dehydration, fluids-only therapy is the best option. Providing your body with the required electrolytes and fluid is the aim behind giving fluids-only treatment. If you are unable to fulfill a nutritious diet due to weakness, chronic illness, or any other reason, your body may suffer from sudden lack of vital body fluids — which can be extremely dangerous from a health point of view.  If you are continuously losing the vital body fluids due to excessive sweating, vomiting, or diarrhea, you must seek proper treatment, and proper infusion can be crucial in the restoration of health. IV drips can help in a major way to get you feeling your best again. Our team of health professionals will meet immediately at your home, office, or even on the way if you are traveling! Call us immediately if you or someone you know needs a fluid-only infusion. 

Migraines
Living with migraine is never easy. It can impact your life substantially, and most times they come without any warning. If you suffer from migraine attacks, you need to be aware of how immediate medical attention can make things a lot easier! Our migraine-specific service is available for those patients who get migraine headaches very frequently. With this type of infusion, we usually start with a liter of normal saline and add vitamin B to ensure throbbing migraine headaches are relieved immediately. We also have some other, special options for severe attacks of migraines. And guess what? Our team of healthcare professionals can also help you with preventive methods to effectively deal with migraine attacks in future. 

Athletic Performance
If you are struggling to recover after a grueling session of high-performance activity, you may require an athletic performance treatment for quick and proper recovery. Our athletics-special cure package is designed by the health experts to improve your performance as well as to maintain the levels of minerals and vitamins in your body after a physically-demanding session athletics or sports. IV services in Tempe are becoming more and more widely used in the world of competitive sports. Feel comfortable to call us today to know more about the special care for athletes. 

Cold+Flu
There is nothing serious when it comes to cold and flu. But things can get so annoying if the condition persists for long. This special IV infusion therapy drip for cold or flu will help you overcome from cold and other flu symptoms in no time. Whether you get the symptoms after cold exposure, or it's due to genetic predisposition or even food poisoning, immediate intravenous solution can be proved more than handy. Get in touch with one of our healthcare professionals and book a slot for mobile intravenous service if you are having flu-like symptoms. 

Fatigue or Jet Lag
Dehydration can also be caused by prolonged fatigue or jet lag. More often than not, airline cabins are dehumidified due to certain reasons, and you may feel terrible after a lengthy flight. Factors like poor nutrition can make things even worse. Our special cure program with antioxidants and vitamins can be more than handy for you to recover quickly from the jet lag after a long vacation and can allow you to go through a smooth transition upon arrival. Proper IV fluids can do wonders when your body is out of sync with a normal routine. You can opt for this option prior to the trip or even after you return. 

Dehydration and/or Hangover Recovery
Nausea is undoubtedly the worst part the hangover experience. Hangovers usually result due to dehydration and can cause headaches, stomach aches, and can cause symptoms like dizziness, headaches, and confusion. Since you are unable to eat properly during a hangover, getting necessary electrolytes is always the best approach. And our IV drip service for recovery works as a substitute to provide your body the necessary fluids and minerals including sodium, magnesium, calcium, and potassium etc. Our recovery plan is not only safe for everyone, but can help you to overcome hangover symptoms quicker than you would imagine.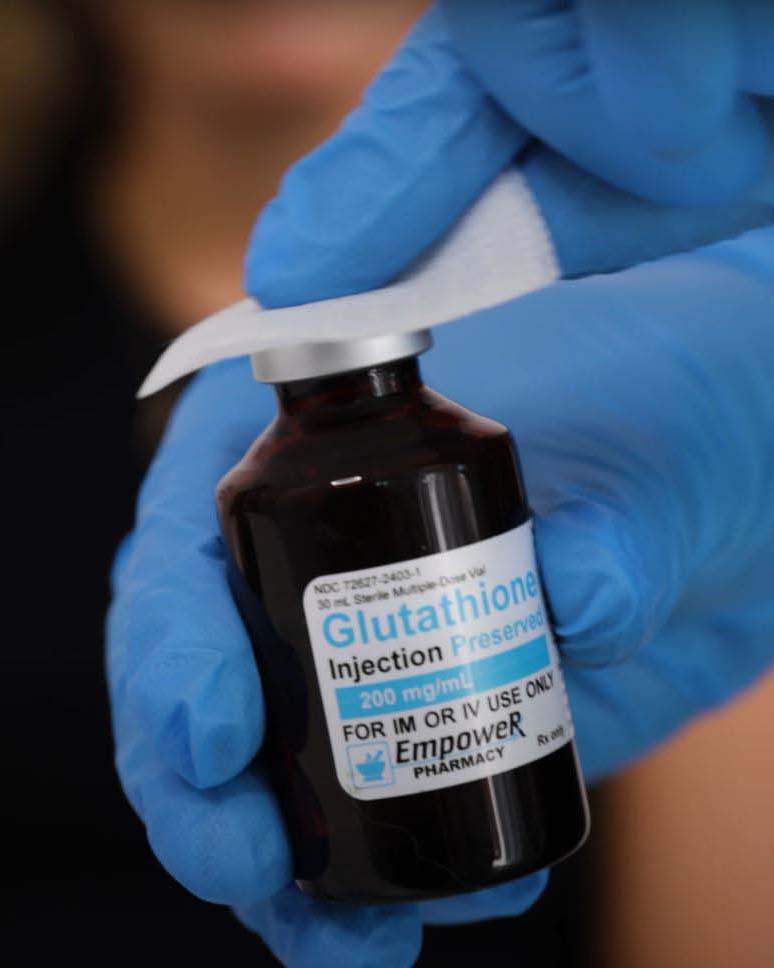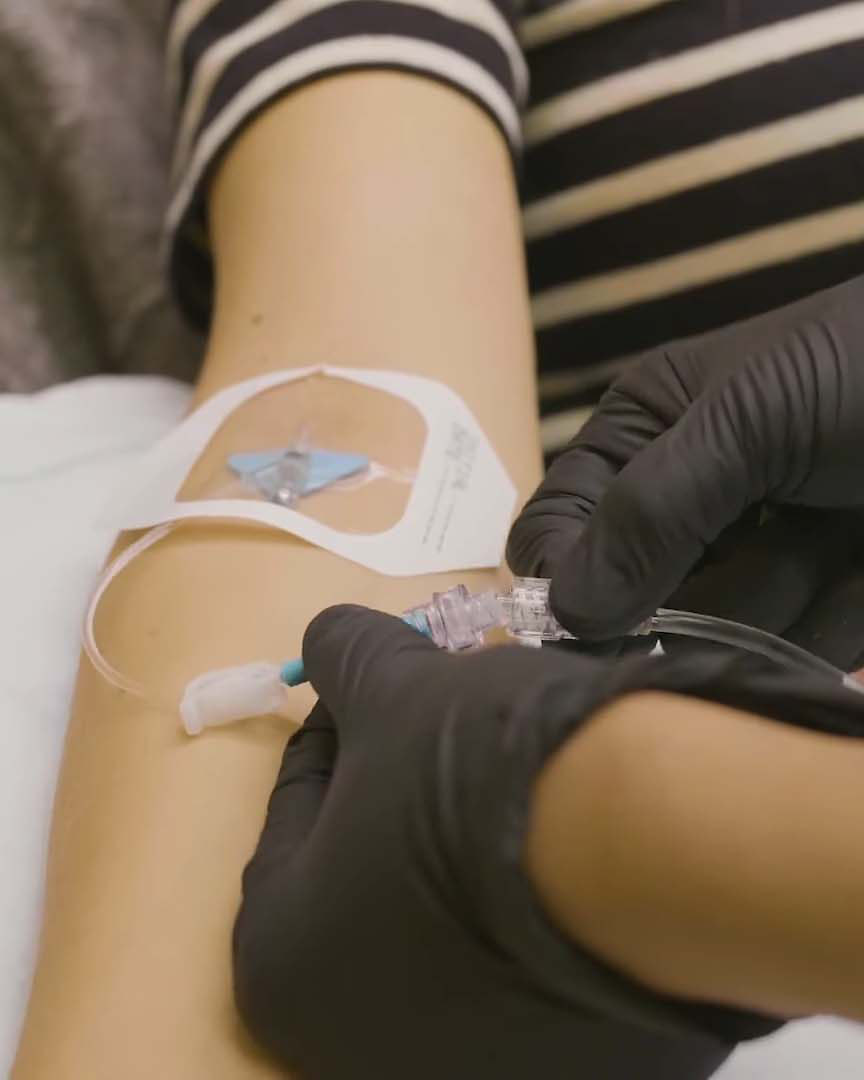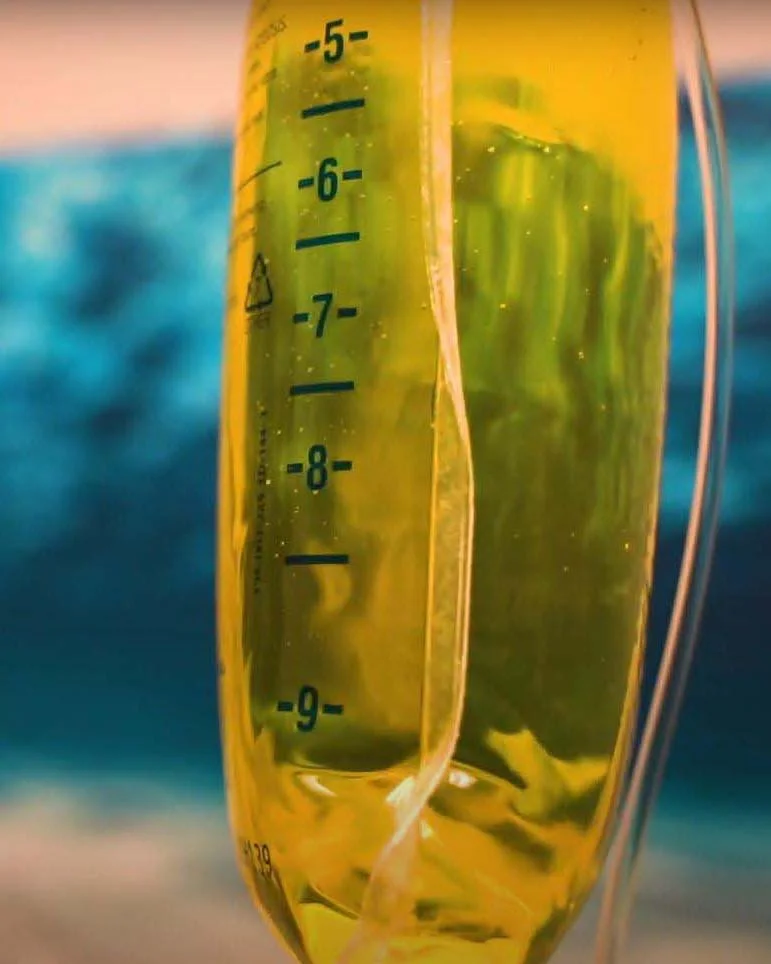 Wellness + Vitality
Looking to boost energy? Wellness and vitality provides you the much-needed energy your body needs to go through your busy schedule and revitalize yourself from the mental and physical stress of daily life. Vitamin therapy can be quite effective. High dose vitamin treatment works quickly to get your body what it needs to recover. This gives you quick, direct and continuous results to fight everything including a hectic, busy day, common illnesses, symptoms of seasonal allergies etc.  Our IV hydration therapy combines antioxidants, minerals, vitamins, and other vital trace elements in our hydration plan for wellness and vitality to ensure you stay healthy even in the busiest of days. Contact us today if you are feeling tired or lack on energy due to excessive workload pressure. 

Radiance
Glutathione is the main active ingredient in the radiance intravenous therapy. Glutathione is administered after combining with vitamin C and can be mighty effective against the aging effects, sun exposure, pollution, and other factors responsible for destroying collagen and causing fine lines, wrinkles, and skin dryness etc.  The ingredients in radiance infusion spreads thoroughly and even in your body, and quickly improve oxidative cell damage and helps the uneven skin. The therapy will closely monitored by our team of highly-skilled and professional team of experienced registered nurses and we will properly oversee your progress while ensuring your well being and safety. Try our unique radiance IV management to rejuvenate and restore yourself completely, inside and out! 

Base Infusion
Sometimes your body requires specific type of infusion, and it may differ according to different medical conditions. Our base intravenous service is like a foundation for all other therapies. Once we are sure about the specific needs of your body according to the symptoms, we will help you with the specific base suspension. What do you have to do? It's pretty simple — just give our medics a call and we can discuss the best options for you.

Sinusitis
Eradicating the infection, decreasing duration and severity of the sinus symptoms, and preventing complications are primary goals while administering the intravenous infusion for sinusitis. This form of infusion will boost your immune system with the energy and support it requires to overcome the sinusitis symptoms. 

Contact us today for more details, and to schedule your IV treatment!
It doesn't matter why you want the infusion management, we are always ready to help you with a wide range of satisfied and professional mobile IV treatments. We are Arizona's best! All you have to do is to contact us irrespective of the condition and location. We will come anywhere in the Tempe area according to the specific issues, convenience and preferred time, and will help you to overcome dehydration and the complications caused by it. After your first treatment, you may decide that a continued therapy program is right for you. So, dial our phone number for appointment or more details. 
Note: Incase of a medical emergency, please contact your nearest healthcare center
Where do we serve in addition to Tempe AZ?
We proudly service in Tampe AZ including Mesa, Chandler, and Scottsdale. We also serve all the Tempe neighborhoods, including Kiwanis Park, Tempe Royal Palms, Tempe Gardens, Alegre Community, Baseline-Hardy, Warner Estates, Jen Tilly Terrace, Hughes Acres, Tempe Royal Estates, Superstition, Mitchell Park East, Tally Ho Farms North, Raintree, Clark Park, McClintock Manor, University Park, Marilyn Anne, Mission Ridge, Evergreen, Escalante, Broadmor, Riverside, Bell De Mar Crossing, University Heights, Pepperwood, Estate La Colina, Wood Park, Lindon Park, Daley Park, McClintock, Tally Ho Farms, Maple-Ash, and many more. From Tempe Town Lake, to ASU, we serve it all! Call us today if you're feeling down and need to get back to feeling like yourself.